Wood Products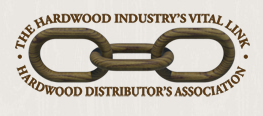 We are serious about sustainability.
As a member of a national distributor network of products made from natural resources, it's our responsibility to make sure those resources are protected and responsibly managed. Both our customers and our business demand nothing less. For over 105 years we take this commitment seriously and rely on our long term reputable suppliers to insure supplies for centuries to come.

Lumber (Domestic)
Alder, Ash, Basswood,  Birch, Butternut, Tennessee Red Cedar, Cherry, Red Gum, Hickory/Pecan, Pacific Coast Maple, Soft Maple, Hard Maple, Curly (Bird's Eye) Maple, Red Oak, White Oak, Rift/Quartered Red/White Oak, Sugar Pine, Poplar, Vertical Grain FIR, Sitka Spruce, Black Walnut
Lumber (Imports)
Apitong/Keruing, Anigre,  Balsa, Bubinga, Beech (European), Canarywood, Spanish Cedar, Cocobolo, Ebony, Goncalo Alves, Iroko, Ironbark, Jatoba, Lacewood, Lyptus, Philipine Mahogany, Tropical Mahogany, African Mahogany, Padauk, Purpleheart, Rosewood, Sapele, Teak, Imbuia, Peruvian Walnut, Wenge, Ziricote, Zebrano
(Some of the above species are subject to availability)
Hardwood Plywoods
Alder, Ash, Birch, Bamboo, Cherry, Fir, Mahogany, Maple, Red Oak, White Oak, Pine, Teak, Walnut, Hickory
Specialty Hardwood Plywoods
Baltic Birch Multiply Plywood, States Prefinished Paneling, Bending Plywoods, Marine Plywood, Exterior Hardwood Plywood, Cabine Sole
Softwood Plywoods
ACX, ABX, Shop, CDX, Marine Grade, MDO
Particleboard & MDF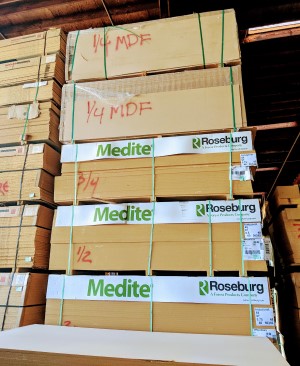 Industrial, Commercial, Countertop Particle Board Grades & Sizes, Medite, Medex, Medite II, Medite Fire Rated, Plum Creek MDF
Overlay Panels & Miscellaneous
PANOLAM™ Platinum Distributor (Full Line), Roseburg Skyblend Melamine, Slotwall, Cabinet Grade Vinyl, Drawer Sides, Nevamar Laminated Panels
Decorative Surface Products
Nevamar Decorative Surfaces HPL (www.nevamar.com), Chemetal & Tree Frog (chemetalco.com), and many related products.
Laminates
Frost Hardwood/Miramar Panel Co is your solution for quality laminate panels- Formica, Wilsonart, Nevamar and Pionite as well as veneers. Normally available in verticle grade with a 11/16 4x8 PB Core we can lay up any grade and any core we have in stock.
Local inventory
Local suppliers of Wilsonart, Nevamar, and Pionite
Mill direct shipment of core material means better quality, pricing and value.
Adhesives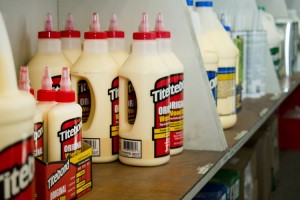 Dap, Titebond I,II,III, Stabond, Helmitin Adhesives, Bostick Products, Contact Adhesives, Woodworking Glue, Plastic Resin, Construction Adhesives, Roo Glue.
Edgemate, San Ply & GL Veneers and Edging
Many Popular Species, and those that are hard to find. 10MIL Paper Back, Edging, PVC & Wood on Wood.
Miscellaneous Cabinet Shop Supplies
Salice Hinges, Dynaslide Full Extension, G-Slide Full Extension Soft Close, Slides, Onsrud Blades & White Side Router Bits, Pins, Biscuits, Plugs & Buttons, Maple Tops, Hardwood Moldings
Custom Milling & Molding Service
We specialize in making custom molding & flooring in any stocked hardwood.
We have a library of various details or you can have something special created.
Stock Moldings
We manufacture all of our own hardwood molding to provide consistent quality. Our stock MDF Preprimed molding is supplied by
El and El Wood Products
).  If you don't find what you are looking for here we can special order it for you and it will only take a few days to receive.  We can also order flex molding and radius base corners if needed.
Please
contact us
for more information regarding our own hardwood moldings and stock MDF preprimed molding.
Moldings

Stock Hardwood Details
Stock Hardwood Details
Stock MDF Details
Stock MDF Details
Stock MDF & Ornamentals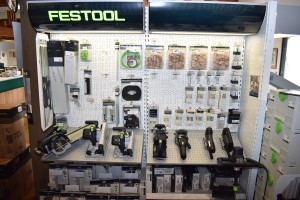 Festool
Stocking cutting edge tools for the toughest woodworking jobs. Festool makes the work more comfortable, less stressful, and faster than before which always pays off in the end.
Please
contact us
for more information.